What are Veneers and How Do They Work?
If you're interested in improving your smile, you've probably heard of veneers. Veneers are an option for those who want a brighter, whiter, and more symmetrical smile. To learn more about veneers, just keep reading.
Veneers are made from custom shells of either porcelain or resin composite materials. These are also popular materials for dental fillings. The specific material your dentist will use for your veneers depends on your teeth and gum health.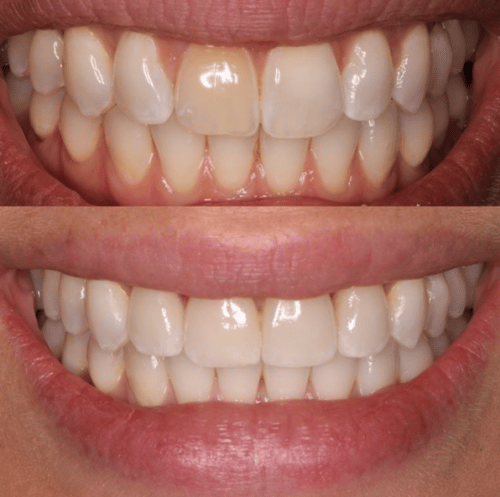 Veneers are used to correct a variety of problems. Some of these problems include irregularly shaped teeth, gaps, chipped or broken teeth, and worn down teeth. Veneers are a cosmetic way of improving your less than perfect smile.
Veneers are placed on the teeth during two to three separate trips to the dentist. These trips involve x-rays and fittings, as well as the actual procedure itself. During this procedure, the veneers are bonded to the teeth using an oral bonding cement and a light beam. Once the veneers are bonded, your dentist will check your bite and make any needed adjustments.
Getting veneers is an easy and custom way to improve your smile. No two pairs of veneers are exactly the same because each set is personalized to an individual's mouth to match their natural smile while improving the areas that cause concern. A perk to veneers is they do not stain, so they will remain the white and attractive color they are when they're installed. Additionally, gums do not react to veneers, so your gums won't become sensitive or irritated. Also, veneers require minimal re-shaping or shaving of the teeth, if any. This is less invasive and more comfortable for patients.
If you think veneers are for you, reach out to the offices of Joseph C. Lattinelli, DMD. At our offices, we can provide you with veneers that are custom made for your smile. To learn more about our services, visit our website or call us at 212-752-7188 today!
Upper East Side Cosmetic Dentist | What are Veneers
Recent Posts
Contact Us
JCL Dental
121 East 60th St., 10th Floor
New York, NY 10022
Monday | 7am - 5pm
Tuesday | 7am - 5pm
Wednesday | 7am - 5pm
Thursday | 7am - 5pm
Friday | 7am - 5pm
Sunday |
Saturday |