Veneers - Procedure Costs & Recovery
Upper East Side Veneers | Manhattan Dentist
-
Are you looking to improve your smile? Veneers can help. A dental veneer is a layer of tooth-colored porcelain or composite resin that acts as a shell. The veneer is placed over the facial surfaces of your teeth and corrects any worn tooth enamel, uneven alignment or spacing, discoloration, and chips or cracks. Not only are veneers cosmetically appealing, but they also protect the surface of damaged teeth to eliminate more extensive treatments or further damage.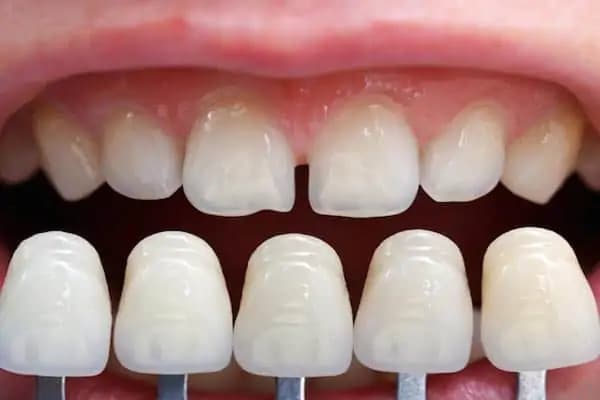 If you're considering veneers, you probably have a few questions. One of these questions is likely, "how much does it cost?" Porcelain veneers are more expensive than the composite resin alternative, and cost between $925 and $2,500 per tooth. The composite resin alternate costs a couple hundred dollars less. Veneers can last for 10 to 15 years, making them worth the investment. Cost factors for veneers include dentist fees, the location of treatment, type of dental insurance you have, materials used, and the number of teeth being treated.
Something else you should be aware of as an individual considering veneers is the recovery process of the treatment. Veneers are durable and last many years before they need to be altered or replaced. However, you must be sure to take care of your veneers after the procedure to ensure positive and effective results. To reduce the risk of damaging your veneers, do not bite or chew on hard objects after your treatment. Additionally, be sure to floss and brush as you normally would, while using a non-abrasive toothpaste.
If you're interested in transforming your style with veneers, consider the services provided by Dr. Lattinelli. At the office of Dr. Lattinelli, we offer both porcelain and resin composite veneers to our patients who are looking to improve their smile. To get in touch with us and schedule an appointment, visit our website or call 212-752-7188.
Recent Posts
Contact Us
JCL Dental
121 East 60th St., 10th Floor
New York, NY 10022
Monday | 7am - 5pm
Tuesday | 7am - 5pm
Wednesday | 7am - 5pm
Thursday | 7am - 5pm
Friday | 7am - 5pm
Sunday |
Saturday |