For Tooth Replacement, Dental Implants are Best!
Whether you've lost a tooth or need a tooth pulled, you are likely interested in tooth replacement. You can achieve an attractive and symmetrical smile that can increase your confidence when you opt for dental implants. For tooth replacement, dental implants are best! Read on to learn more about dental implants.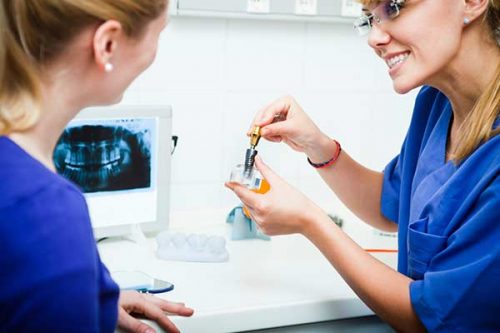 Unlike other tooth replacement alternatives, dental implants replace the root of the tooth. By replacing the root, your dental implants can appear and function like a regular tooth. Dental implants are implanted firmly into the jaw bone, offering stability and strength. Dental implants don't impact neighboring teeth. If you are worried about irritating or damaging your other teeth with dental implants, have no fear. Dental implants are an appealing tooth replacement option because they can easily be added to single gaps in a smile without irritating the other teeth.
If you are self-conscious about needing a tooth replacement, dental implants can offer the discretion you are looking for. Dental implants are realistic and stable, so people may not even be able to notice that your dental implants aren't your real teeth. You can eat and talk just like you used to, and you don't have to worry about your dental implants shifting.
Dental implants are a long-lasting tooth replacement option. You may be interested in dental implants because they can last for decades. Alternative tooth replacements only last around 5 years. Dental implants are a worthwhile investment that can help you achieve the smile of your dreams.
If you are interested in dental implants, get in touch with Dr. Lattinelli. At the offices of Joseph C. Lattinelli, D.M.D., we can provide patients with dental implants. To learn more about our services and to book your consultation, visit our website or give us a call! You can reach the office of Dr. Lattinelli at 212-752-7188 today!
Recent Posts
Contact Us
JCL Dental
121 East 60th St., 10th Floor
New York, NY 10022
Monday | 7am - 5pm
Tuesday | 7am - 5pm
Wednesday | 7am - 5pm
Thursday | 7am - 5pm
Friday | 7am - 5pm
Sunday |
Saturday |