Enjoy Cosmetic Dentistry at Any Age
It's never too late to get the smile you've always wanted. Not everyone is blessed with seemingly perfect teeth naturally or through corrective dental procedures during childhood. If you are well into adulthood and unhappy with the appearance of your teeth, the time has arrived to take the steps needed to turn things around! As the look of your teeth begin to transform and improve, your confidence and self-esteem will flourish as a result. Dr. Lattinelli believes cosmetic dentistry can work wonders for people at any age.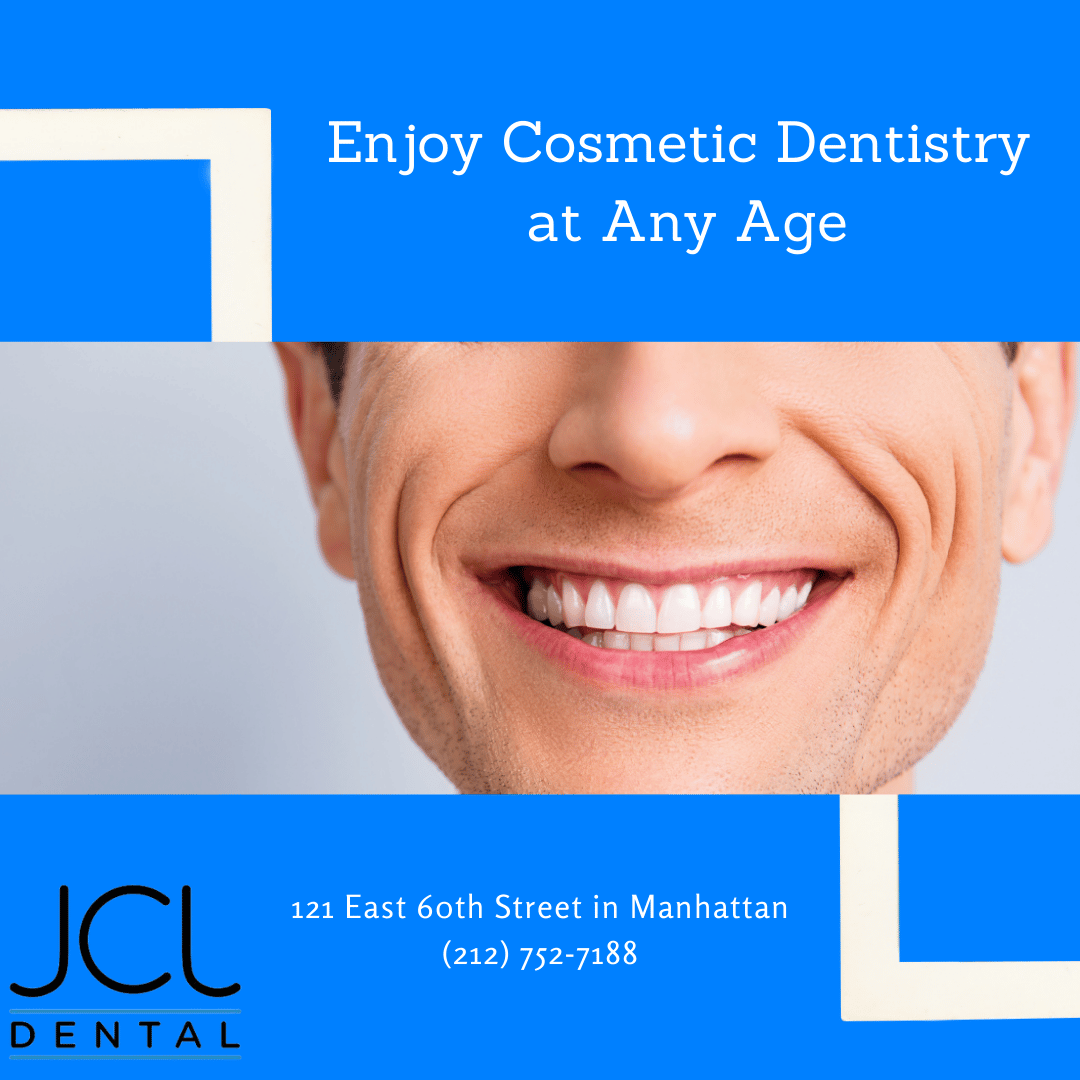 As cosmetic dentistry becomes more and more refined and perfected, functional and aesthetic restorations often merge with one another; therefore, a huge benefit of this occurrence is that clients are often able to get two-fold results from solely one procedure. Your dentist can even give you a peek at your future teeth by creating a virtual smile design thanks to advanced technology. Several contemporary treatment options in cosmetic dentistry are explained below.
Dental Implants
Implants are cylinder-shaped titanium posts that are surgically positioned into the jawbone and function to replace missing teeth. The addition of implants creates an attractive smile that the patient may never have dreamed possible. Another magnificent benefit of obtaining dental implants is that the implants are capable of restoring up to 75% of the original chewing ability. Plus, they also help protect against bone loss.
Porcelain Veneers
Porcelain veneers are slim ceramic coverings that are placed directly over front-facing teeth. Veneers are constructed to be demure and inconspicuous in order to camoflauge minor spaces, crookedness, crowding, and discolorations. The end result of the process is nothing short of incredible.
Teeth Whitening
Teeth normally become darker over time. This occurrence usually happens from underlying dentin that becomes visible due to wear in the enamel. Consuming darkly pigmented foods and beverages over time, taking certain medications, or smoking may also lead to staining and discoloration. By undergoing professional teeth whitening, your teeth may be lightened by up to an amazing eight shades.
Dr. Lattinelli's top-shelf dental practice is located at 121 East 60th Street in Manhattan. Kindly contact us at (212) 752-7188 to schedule an appointment. Thank you for your interest in our establishment.
Contact Us
Please select a valid form
Recent Posts
Contact Us
JCL Dental
121 East 60th St., 10th Floor
New York, NY 10022
Monday | 7am - 5pm
Tuesday | 7am - 5pm
Wednesday | 7am - 5pm
Thursday | 7am - 5pm
Friday | 7am - 5pm
Sunday |
Saturday |