Dr. Lattinelli Can Give You the Smile Makeover You're Looking for in Manhattan!
A smile makeover is not just about cosmetics, it's also about oral health. Certainly, cosmetic aspects like tooth whitening and straightening are important for improving your smile, and your appearance. It's also important that you stop and correct tooth decay, gum disease, and even bone loss. All of these things and more are problems Dr. Lattinelli can correct. He has had excellent training in dentistry and is very involved in advances in dental ceramics techniques, and full mouth rehabilitation.
Smile Makeover Specifics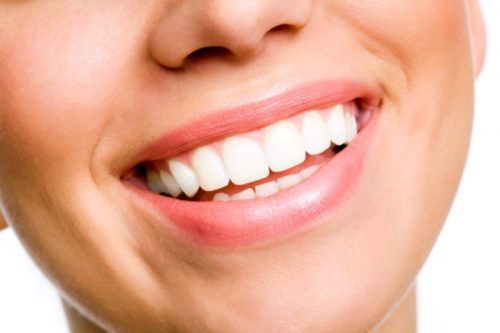 A smile makeover is not just superficial work in a 30-minute office visit. Usually, a smile makeover is a combination of two or more procedures, to improve the appearance of your smile. Those procedures can include porcelain veneers, teeth whitening, clear braces, cosmetic bonding, and metal-free restorations.
Porcelain veneers are shells made of a thin layer of dental porcelain; they are attached to the front of your teeth and cover flaws. Teeth whitening uses gel to removes stains and discolorations from teeth. Cosmetic bonding takes tooth-colored resin to fill in chips and cracks. Clear braces are aligners for straightening teeth. Metal-free fillings are used to rebuild teeth without the old dental amalgams of silver, tin, copper, and other metals.
Smile Makeover Benefits
One obvious (and quick) benefit of a smile makeover is a significant improvement in your appearance. That leads to an increase in self-confidence, and to an increase in the self-reinforcing positive impressions that people have about you. A bright, white smile will enhance your attractiveness, likeability, and youthfulness.
If you have an extensive smile makeover, that includes repair, reconstruction, or replacement of multiple teeth, it can even change the shape of your jaw and mouth. That can result in an improved appearance, including reducing or removing the "hollow-cheeked" look of an elderly person.
If you would like more information or a consultation, please reach out to our offices by calling 212-752-7188. The offices of Dr. Lattinelli can't wait to help you achieve the smile makeover of your dreams!
Recent Posts
Contact Us
JCL Dental
121 East 60th St., 10th Floor
New York, NY 10022
Monday | 7am - 5pm
Tuesday | 7am - 5pm
Wednesday | 7am - 5pm
Thursday | 7am - 5pm
Friday | 7am - 5pm
Sunday |
Saturday |