Achieve That Gorgeous Smile with Manhattan Veneers!
Veneers are a remarkable way to achieve a stunning smile. Veneers are popular, but there are still many misconceptions about the dental procedure. Debunk these misconceptions and learn more about veneers by continuing on with this blog post.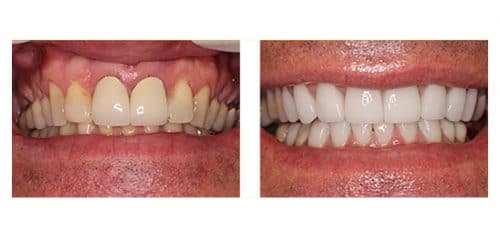 Veneers are usually made of porcelain and are used to cover the front surface of teeth to improve their appearance. Veneers are tooth-colored and custom-made to match up with an individual's mouth. It is a dentist's goal to create the most natural, yet attractive smile possible with porcelain veneers.
One common misconception about veneers is that they are painful. This is not the case. At the most, patients will feel slight tenderness around the treatment area during the procedure. Individuals receive local anesthesia during the procedure to keep the tooth area numb during installation. Minimal pain is felt during this procedure.
Another misconception people have about veneers is that they look unrealistic and fake. This is another untrue myth about veneers. Veneers are actually designed to match up with your natural teeth in shape, size, and color. However, since many people prefer a white smile, a dentist will make the teeth white and eye-catching without appearing fake or unnatural. An experienced dentist knows exactly how to create the perfect balance.
Even though veneers are commonly used to provide cosmetic benefits, they can also help with oral health. Veneers add strength the teeth, supporting the bite and preventing damage. Veneers are excellent for people interested in a stronger jaw, as well as a more attractive smile.
If you're considering veneers, consider contacting the dental offices of Joseph C. Lattinelli, D.M.D.! We can provide patients with porcelain veneers to improve their smile and their oral health. To learn more, give us a call at 212-752-7188, or stop by our location at 121 East 60th Street in New York City.
Manhattan Veneers | Dentist near Upper East Side
Recent Posts
Contact Us
JCL Dental
121 East 60th St., 10th Floor
New York, NY 10022
Monday | 7am - 5pm
Tuesday | 7am - 5pm
Wednesday | 7am - 5pm
Thursday | 7am - 5pm
Friday | 7am - 5pm
Sunday |
Saturday |