Your Body & Teeth Infections
There are a lot of things when it comes to the dental world that we tend to brush off and not think are serious. Things like flossing, brushing your teeth a certain way, and so much more. It's understandable because life is busy and when your teeth aren't bothering you right away, you tend to blow off those little things. But the truth of the matter is, those little things can become big problems. Not flossing can lead to cavities. Not taking care of the cavities can lead to gum disease. Gum disease can lead to something called tooth infection.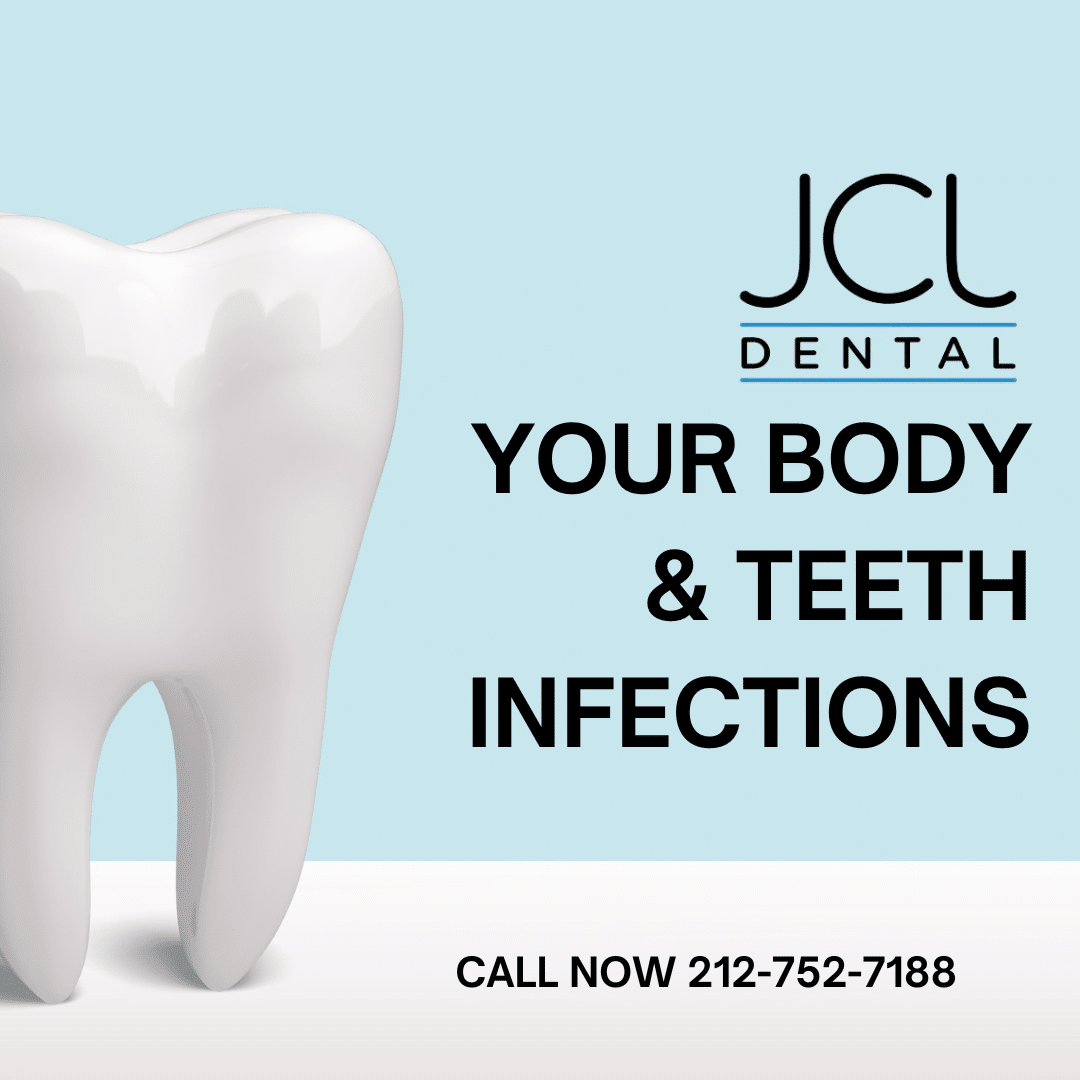 A tooth infection is when the root of the tooth becomes damaged due to trapped debris, impact, and negligence. When an infection develops, this in turn develops a pocket of pus that can spread to the gums and jaw. It's definitely a scary thing. This is why taking care of your teeth should be a priority.
Is it possible to spread?
We already mentioned that it can spread to the jaw and the gums. But the tooth infection, if left untreated can also in rare cases spread to other parts of the body. For example, it can get into the bloodstream, other parts of the face, the lungs, and even your brain. In some instances, an untreated infection has led to death. Now of course these are super rare occasions, but, taking care of your teeth versus risking life and death, seems like a pretty easy decision.
An infection can lead to an abscess
One of the top signs that you're about to get an infection or that you already have one is an abscess. This is a pocket of pus that appears as a swollen area on your gums. Sometimes it doesn't swell leaving it undetectable. Other times you'll feel a lot of pain. Either way, an abscess is a serious thing to have and shouldn't be left untreated.
How to tell if the tooth is infected
Swelling and pain are the number one signs that you might have a tooth infection. There are also things like bad breath, a mental taste in your mouth, sensitivity to cold and warm beverages, and any other irregularities in the mouth. If you're not feeling your best, it's always best. It gets checked out because if you don't, the infection could lead to Osteomyelitis, periapical abscess, parapharyngeal abscess, cellulitis, sepsis, cavernous sinus thrombosis, pulmonary actinomycosis, and brain abscess.
When to call a doctor
If you feel like you might have a tooth infection or a toothache that might lead to one, be sure to contact Dr. Latinelli for a consultation at 212 -752 -7188. We're also located at 121 EAST 60TH ST., 10TH FLOOR NEW YORK, NY 10022.
Contact Us
Recent Posts
Contact Us
JCL Dental
121 East 60th St., 10th Floor
New York, NY 10022
Monday | 7am - 5pm
Tuesday | 7am - 5pm
Wednesday | 7am - 5pm
Thursday | 7am - 5pm
Friday | 7am - 5pm
Sunday |
Saturday |