Why You Should Invest in a Smile Makeover
Today, the world feels like it is moving faster than it ever has, from emails, to Zoom meetings, to trying to binge-watch every single piece of content on Netflix. The mind never gets a moment to relax and that's just one of the many reasons why some may forget to pay extra attention to their teeth. It's not always easy to smile when you're adjusting a laptop camera for that Zoom meeting. But there are actually plenty of reasons why you shouldn't wait and get around to working on the teeth behind that smile.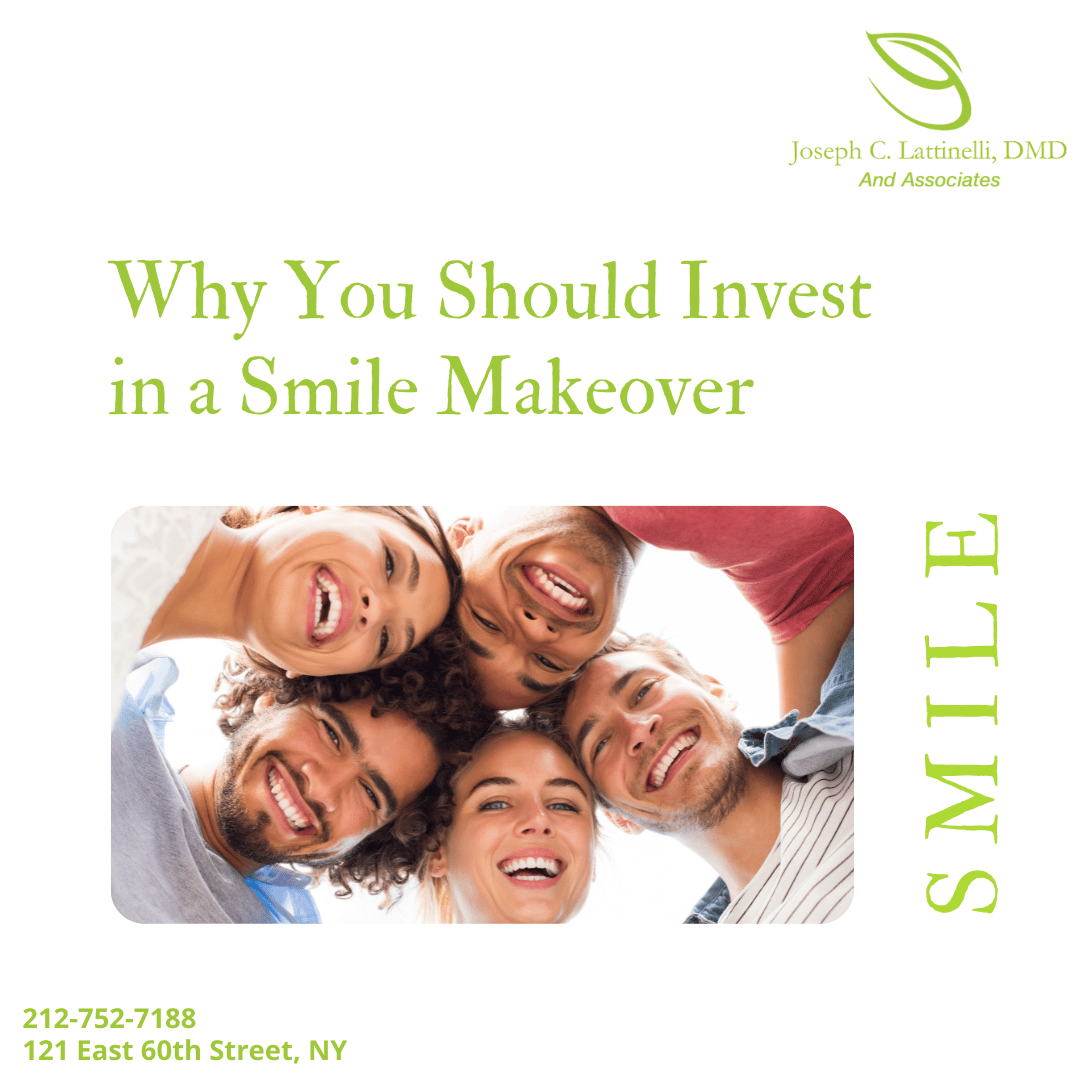 Fix Your Oral Health
It may sound like a pretty conceited thing to do to put an emphasis on things like teeth whitening and straightening to make your smile look nicer, but the truth is, underneath the cosmetic benefits of investing in your smile, you're actually killing two birds with one stone in taking care of your oral health as well. Whenever you go to the dentist for work, you're getting a cleaning and an overall assessment of your teeth. This can help to prevent current and long-term problems, in turn fixing and taking care of your oral health. Making your smile look nicer is just the cherry on top.
Wow Everyone You Meet
When it comes to having great teeth behind your smile, you tend to make great first impressions. When you have a smile with pearly whites, it reflects well on how you take care of yourself which also leads to building a certain level of trust in the process. It's always good to make a great first impression, and your smile is the gateway for that.
Climb The ladder at Work
And last but not least, a nice smile can actually help you achieve more at work. That sounds pretty crazy but there's actually some science to it. A study at Loyola Marymount University proved that those with teeth whitening were 50% more likely to get the job that they were interviewing for. There you have it, if you were ever wondering just why that one job never called you back, maybe it's time to book an appointment with the dentist.
How to get it done
Here are some services you can get to help make your smile the best it can be:
Teeth whitening
Veneers
Dental Crowns
Dental Implants
Dr. Joseph Lattinelli and his team has been helping patients find their smile for many years. We've become a staple in our community in saving one tooth at a time. If you're looking into dental implants or need a dental-work appointment, then give us a call at 212-752-7188. We're located at 121 East 60th Street, NY 10022.
Contact Us
Please select a valid form
Recent Posts
Contact Us
JCL Dental
121 East 60th St., 10th Floor
New York, NY 10022
Monday | 7am - 5pm
Tuesday | 7am - 5pm
Wednesday | 7am - 5pm
Thursday | 7am - 5pm
Friday | 7am - 5pm
Sunday |
Saturday |