Why Should I Consider Dental Implants?
If you are less than satisfied with your smile, dental implants may be for you. Dental implants are quickly becoming the go-to- solution for individuals with a less than perfect smile. To learn if dental implants are for you, just keep reading.
Dental implants are most popular for people with missing or damaged teeth. Dental implants can improve the appearance and function of your teeth. They are also built to last. Bridges and dentures act as short term fixes, while dental implants are designed to last a lifetime.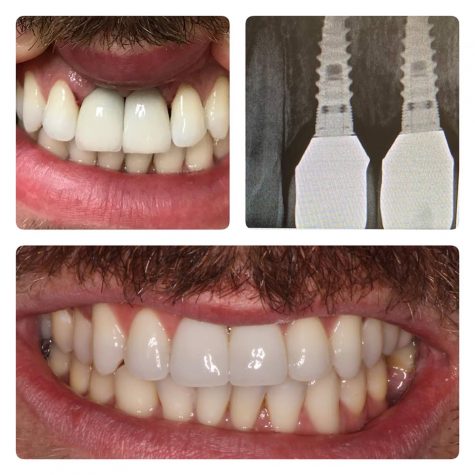 Additionally, dental implants stay put. The implants are fused to your jawbone naturally, so there's no need to worry about shifting or clicking.
If you are missing teeth, you run the risk of deteriorating your jawbone. Dental implants support the jawbone, which can keep your jaw healthy and even encourage further bone growth.
When it comes to the most natural solution for your smile, dental implants are the answer. Dental implants look like teeth, feel like teeth, and function like teeth. This can give you the smile and the confidence you deserve.
If you are looking for a quick solution to your missing or damaged teeth, dental implants are an immediate solution. The dental implant procedure is quick and the downtime after the treatment is short. We can repair your smile right away, so you can get the results you want immediately.
Thinking about getting dental implants? If so, get in touch with Joseph C. Lattinelli, DMD! At the offices of Dr. Lattinelli, we are dedicated to helping patients achieve the smile of their dreams. Our office is located at 121 East 60th Street in New York. You can schedule a consultation with our office by calling 212-752-7188or by visiting our website. We hope to work with you soon!
Recent Posts
Contact Us
JCL Dental
121 East 60th St., 10th Floor
New York, NY 10022
Monday | 7am - 5pm
Tuesday | 7am - 5pm
Wednesday | 7am - 5pm
Thursday | 7am - 5pm
Friday | 7am - 5pm
Sunday |
Saturday |