White Tongue, Bad Breath Conundrum
Manhattan Cosmetic Dentistry | Upper East Side Dentist
Bad breath: we've all experienced it. Whether it's your own or someone else's, bad breath is unpleasant and downright embarrassing. Take a look at the tongue of a person with bad breath and you're likely to see a white film - the notorious "white tongue". Two dreaded things that no one wants around, a white tongue and bad breath usually go hand in hand. But what causes a white tongue and bad breath? And what can be done about it? Our Upper East Side dentist has got a closer look at the white tongue, bad breath conundrum.
What is a white tongue?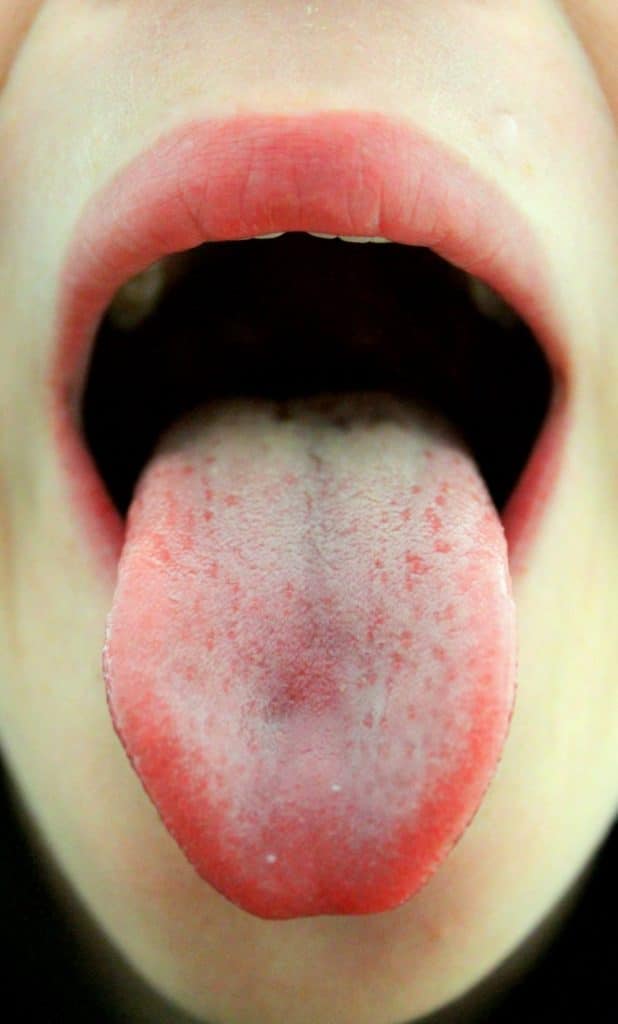 White tongue occurs when papillae on the surface of the tongue become overgrown and swollen. Bacteria and dead cells become lodged in between the papillae, creating the white-colored coating.
What causes white tongue?
There are a variety of factors which contribute to the development of a white tongue:
Poor oral health
Dehydration/dry mouth/mouth breathing
Food buildup
Alcohol and tobacco use
Certain medical conditions such as:

Sinusitis
Postnasal drip
Respiratory infections
Acid reflux
Gum disease
Diabetes
Fever

What is the treatment for white tongue?

If you notice a white color to your tongue, it's important to schedule a visit with our dental office pronto. Dr Lattinelli needs to assess your current oral health in order to provide informed guidance and treatment. Be sure to provide our cosmetic dentist with a thorough dental history and include any medical treatment you might be undergoing and medications you may be taking. Here are some of the best ways to stop the nefarious white tongue, bad breath problem in its tracks:

Brush and floss twice daily
Use a tongue scraper on the surface of the tongue
Visit your our dentist twice yearly for dental checkups and cleanings
Consume plenty of water throughout the day to stay hydrated
Eliminate the use of alcohol and tobacco
Recent Posts
Contact Us
JCL Dental
121 East 60th St., 10th Floor
New York, NY 10022
Monday | 7am - 5pm
Tuesday | 7am - 5pm
Wednesday | 7am - 5pm
Thursday | 7am - 5pm
Friday | 7am - 5pm
Sunday |
Saturday |