Tips for Choosing a Cosmetic Dentist
Cosmetic dental procedures undoubtedly make a huge difference in a person's appearance. If you are considering the possibility of cosmetic work on your teeth, Dr. Lattinelli provides five helpful tips below to go about selecting a highly qualified dentist.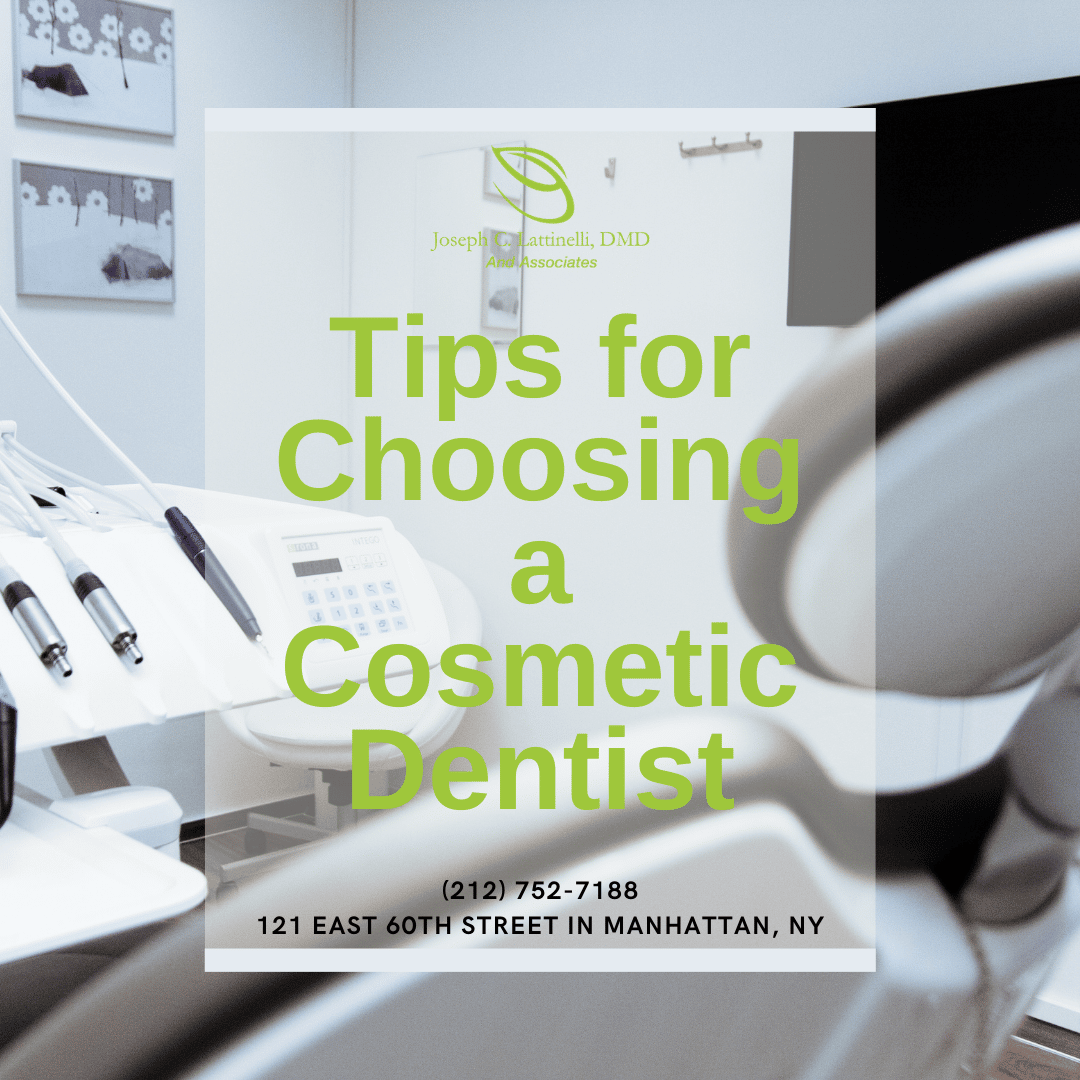 The first tip when considering cosmetic work on your teeth is to do your research on the actual procedure and locate qualified dentists in your area. Recommendations from former patients is an excellent resource to utilize if you can do so. Find out about training and any certifications the dentist you are considering has in regard to the specific cosmetic procedure you are interested in undergoing.
Secondly, write down questions and concerns you may have for your prospective dentist. Ask about relative training and specialization that indicate expertise in the intended procedure, which particular procedure is best for optimal results, total cost, and longevity of desired results.
Thirdly, don't delay securing your consultation appointment. This visit will give you an overall sense of the practice. From the warmth of the staff, the tidiness and sanitation of the facility, to the professionalism and approachability of the dentist, you'll get a feel if this is the right dental practice for you.
Since a picture is certainly worth a thousand words, the fourth tip is to look at photos. Pay close attention to the before and after photos of clients who had the same dental procedure that you are interested in. Examining visual results is a terrific way to decipher whether or not the specific procedure is ideal for producing your desired outcome.
Lastly, an experienced dentist has the ability to provide you with the most ideal option to match the results you are seeking. A productive discussion with the dentist will ensure that you are thoroughly educated about the best procedure for you. Once your perfect plan is realized, rest assured that you're on your way to the smile of your dreams.
Dr. Lattinelli's dental practice is a leader in the field and we have earned repeat clientele as a result of our top-notch patient satisfaction. Our practice is situated at 121 East 60th Street in Manhattan, NY and may be reached by calling (212) 752-7188. We hope to speak with you soon.
Contact Us
Please select a valid form
Recent Posts
Contact Us
JCL Dental
121 East 60th St., 10th Floor
New York, NY 10022
Monday | 7am - 5pm
Tuesday | 7am - 5pm
Wednesday | 7am - 5pm
Thursday | 7am - 5pm
Friday | 7am - 5pm
Sunday |
Saturday |