Invisalign and Invisalign Teen
We all want a perfect smile, but most of us don't want to deal with expensive and unflattering braces. Invisalign and Invisalign Teen are two excellent options for those who want that perfect smile, without the braces. Learn more about Invisalign by continuing on with this blog post.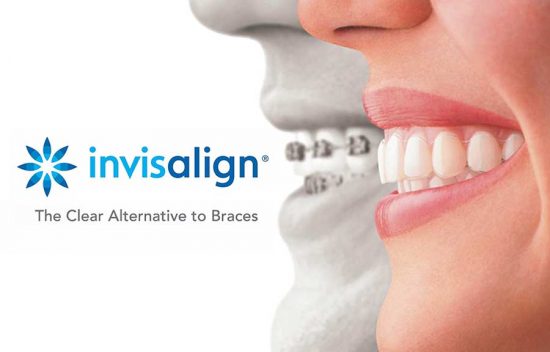 Invisalign has many perks that improve ease and comfort for patients. One of these benefits is the nearly invisible appearance of Invisalign. Most people can't even notice when someone is wearing Invisalign braces. Another perk is that food won't get caught in Invisalign because there are no wires to worry about. Invisalign can be removed at any point, where braces require an appointment with a dentist. Take Invisalign out to brush and floss, which helps maintain oral health. If you're worried about the contents of Invisalign, don't be. This brace substitute is made from BPA-free plastic, which is smooth and comfortable. You don't have to worry about harmful toxins, discomfort, or roughed up gums with this product.
If you're interested in Invisalign braces, consider the dental office of Dr. Lattinelli. We are an Invisalign 2018 Preferred Provider. When you get Invisalign braces through us, we move through the process in several simple steps. The first step is a consultation with Dr. Lattinelli. In this consultation, we will discuss pricing, evaluate your smile, and decide if Invisalign is appropriate for you. After your first consultation, we will imprint your teeth to create a mold through 3D digital imaging. With this mold, we will help create the perfect Invisalign braces for your mouth. After your fitting, we will work with you every few weeks to make sure you are experiencing progress.
The smile you have always dreamed about can be yours through the dental offices of Dr. Lattinelli. To get in touch with our office, visit our website, call us at 212-752-7188, or stop by 121 East 60th Street in New York today!
Upper East Side Invisalign | Manhattan Dentist
Recent Posts
Contact Us
JCL Dental
121 East 60th St., 10th Floor
New York, NY 10022
Monday | 7am - 5pm
Tuesday | 7am - 5pm
Wednesday | 7am - 5pm
Thursday | 7am - 5pm
Friday | 7am - 5pm
Sunday |
Saturday |