How Much Do Dental Implants Cost?
Dental implants are an attractive option for individuals looking to improve their smile and oral health. However, many worry about the costs of dental implants. If you would like to learn more about the cost of dental implants, continue reading this blog post.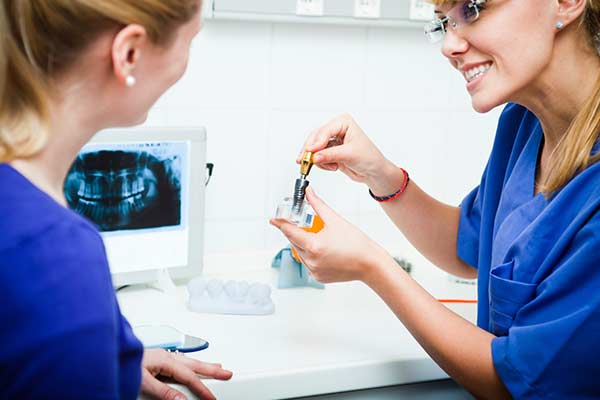 No two patients are the same, so the appointments and procedures of various individuals vary from person to person. Your experience will not be the exact same as someone else's. However, we can tell you what to expect. Dental implants are designed specifically for your mouth, creating the most natural appearance possible. Because of this custom build, dental implants have a tendency to be expensive. On the plus side, this tooth replacement option can last a lifetime, making it a worthwhile investment.
The estimated price range for a single tooth dental implant ranges from $3,000 to $4,500, according to The New York Times. However, different practices charge different prices. But keep in mind that some low price offices may not be safe to visit. Be sure the dentist you receive the implants from is credentialed, verified, and experienced. Dentists who do not have the licenses and certifications they need may not be safe or reliable to visit for dental implants. Make sure to ask, "are you AAID credentialed," before committing to a specific practice.
At the offices of Dr. Lattinelli, we offer dental implants by certified professionals at a price you can afford. We also have a team dedicated to creating the most positive experience possible for you. When we give our patients dental implants, we use tried and true procedures and sanitary tools. We also provide guided implant placement, full arches with only four implants, implant supported dentures, and an implant supported bridge to those interested in variations of dental implants. To learn more about our procedures and to schedule an appointment, reach out to the office of Dr. Lattinelli at 212-752-7188 today!
Dental Implants Manhattan | How Much Do Dental Implants Cost?
Recent Posts
Contact Us
JCL Dental
121 East 60th St., 10th Floor
New York, NY 10022
Monday | 7am - 5pm
Tuesday | 7am - 5pm
Wednesday | 7am - 5pm
Thursday | 7am - 5pm
Friday | 7am - 5pm
Sunday |
Saturday |