Get Your Kids Excited About the Dentist!
If you're a parent, then you probably already know how difficult it can be to convince your child to go to the dentist. Even some grown adults dislike the dentist, so a trip to the dentist isn't always a breeze for your children. However, all hope is not lost.
The first way to prepare your child for the dentist is by taking them when they're babies. It is recommended that parents take their children to the dentist when they grow their first tooth, which is usually around six months.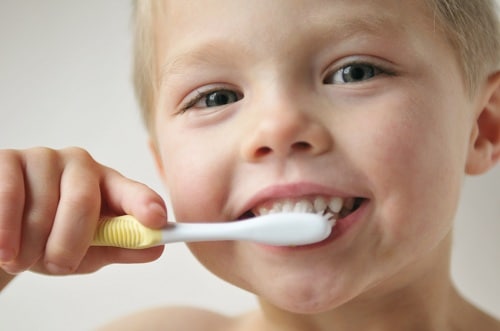 The second way to get your child excited about the dentist is by educating them. Let your child know how important dental hygiene is. Consider reading books about healthy teeth and gums to your child to improve their understanding.
Another method that can get your kids excited about the dentist is by getting them into the habit of practicing good oral hygiene at home. If your child is used to brushing and flossing twice a day or more, they will be less shocked when doing so at the dentist's office. Turning dental hygiene into a family activity can make flossing and teeth brushing more fun as well.
Even though we may find it gross, you can let your kids use flavored toothpaste. Flavors like bubblegum may be odd, but children love them. If your kids love bubblegum flavored toothpaste, this can help encourage them to care for their teeth. If that's the case, consider picking up a tube next time you're at the store.
Finally, it is important to develop a relationship with your child's dentist. The more comfortable you are with your child's dentist, the more comfortable your child will be. Going to the dentist isn't a scary thing, and your child can actually enjoy their experience at the dentist after building a relationship with the staff.
Are your children ready to visit the dentist? If so, come to the offices of Joseph C. Lattinelli, DMD. Our friendly staff will work to make your children feel as comfortable as possible. Find us at 121 East 60th Street in New York, New York, or schedule an appointment via phone at 212-752-7188.
Manhattan Dental Office | Upper East Side Dentist
Recent Posts
Contact Us
JCL Dental
121 East 60th St., 10th Floor
New York, NY 10022
Monday | 7am - 5pm
Tuesday | 7am - 5pm
Wednesday | 7am - 5pm
Thursday | 7am - 5pm
Friday | 7am - 5pm
Sunday |
Saturday |