Three Ways to Fix a Chipped Tooth
Oops, you've chipped your tooth! It happens to the best of us, whether your enamel becomes worn down, you bit into something hard, or you took a nasty fall. Chipped teeth are uncomfortable, unflattering, and can lead to additional oral health problems. When it comes to fixing a chipped tooth, there are three options you can choose from.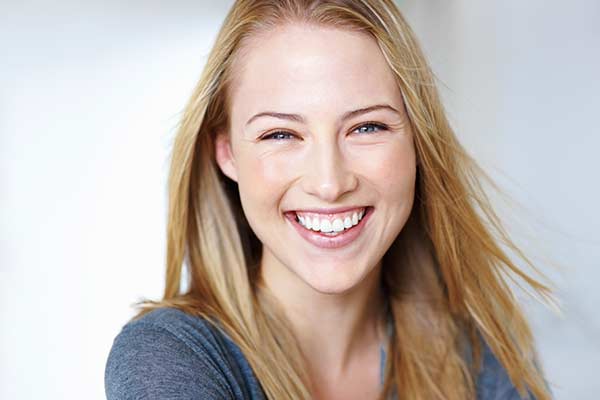 The first option you have when it comes to fixing your chipped tooth is dental bonding. Dental bonding is performed when there's only a small amount of enamel missing from a chipped tooth. This option is also used when it is one of the front teeth that is chipped. Dental bonding is also known as "a filling," and uses tooth-like composite resin to fill the missing area. This procedure is quick, painless, and doesn't even require numbing.
The second option you have to repair your chipped tooth is a crown. Crowns are for larger chips or chipped teeth with notable decay. Crowns are also used on the molar teeth. These crowns are designed from metal, porcelain fused to metal, resin, or ceramic materials. To install a crown, two dentist office visits are usually needed. The first will be used to take x-rays and remove any excess tooth from the area. You will also have an impression of your tooth taken. A temporary crown will be put into your mouth after the first appointment, and a permanent one will be applied during your second visit.
The final option for repairing chipped teeth is porcelain veneers. Porcelain veneers cover the front of the teeth, using a thick section of porcelain to fill the chipped portion of the tooth. Single veneers can be used over one tooth, or you can choose to have your entire row of front teeth covered with veneers to transform your smile. Porcelain veneers are applied with two visits. The first dentist visit will consist of removing a layer of teeth to make room for the veneers. Temporary veneers will be applied until the second visit, where the permanent veneers have adhered.
If you have a chipped tooth, have no worry! With one of these three options, you can be well on your way to the perfect smile. For help repairing your chipped tooth, reach out to us at the dental offices of Dr. Latinelli! You can learn more about our procedures or schedule an appointment by giving us a call at 212-752-7188!
Manhattan Cosmetic Dentist | How to Fix a Chipped Tooth
Recent Posts
Contact Us
JCL Dental
121 East 60th St., 10th Floor
New York, NY 10022
Monday | 7am - 5pm
Tuesday | 7am - 5pm
Wednesday | 7am - 5pm
Thursday | 7am - 5pm
Friday | 7am - 5pm
Sunday |
Saturday |