February is Children's Dental Health Month. If you are a parent, you know how important dental health is for your children. Learn more about Children's Dental Health Month and how to care for your child's smile by reading on.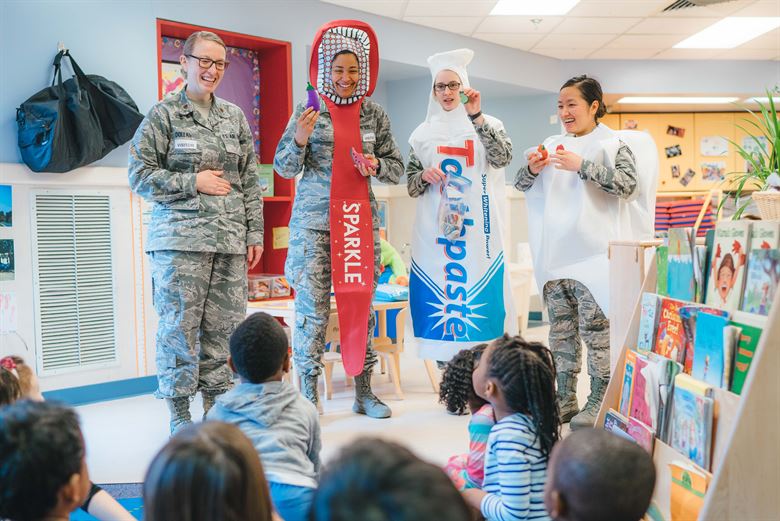 Dental hygiene is one of the most important things you can teach your children. Positive dental hygiene can help your child's overall health. When your child takes care of their teeth, they are less likely to need their teeth pulled or have cavities filled.
One way to celebrate Children's Dental Health Month is to spread the word. Let your children know how important dental hygiene is. You can also spread the word to fellow parents. You can even organize events in your community or at your children's school to promote positive dental hygiene.
Another way to spend Children's Dental Health Month is by working on arts and crafts projects with your kids. The ADA website has fun activities for parents to try with their children, including puzzles, coloring pages, and crafts.
The third way parents can get involved in Children's Dental Health Month is by practicing positive dental hygiene with their children. Brush and floss with your children in the morning and at night. As a parent, you are your child's role model. They can follow in your footsteps when they see you practice positive dental hygiene. They can also learn the proper flossing and brushing techniques by following your lead.
The final way to celebrate National Children's Dental Health Month is by scheduling a trip to the dentist for your child. Your child should receive dental cleanings at least twice per year. If your child has any specific oral health needs, they should visit the dentist more frequently depending on these needs. To schedule an appointment for your child with Dr. Lattinelli, call 212-752-7188 today!