Extra Benefits of Teeth Straightening With Clear Aligners
Having a perfect smile is not only a confidence booster, it's also beneficial to your oral health. A smile without overlapping or crooked teeth can actually prevent gum disease, tooth decay, and tooth loss. Dental aligners such as Invisalign can help you achieve the perfect healthy smile. Here are some reasons to consider straightening your teeth with clear aligners.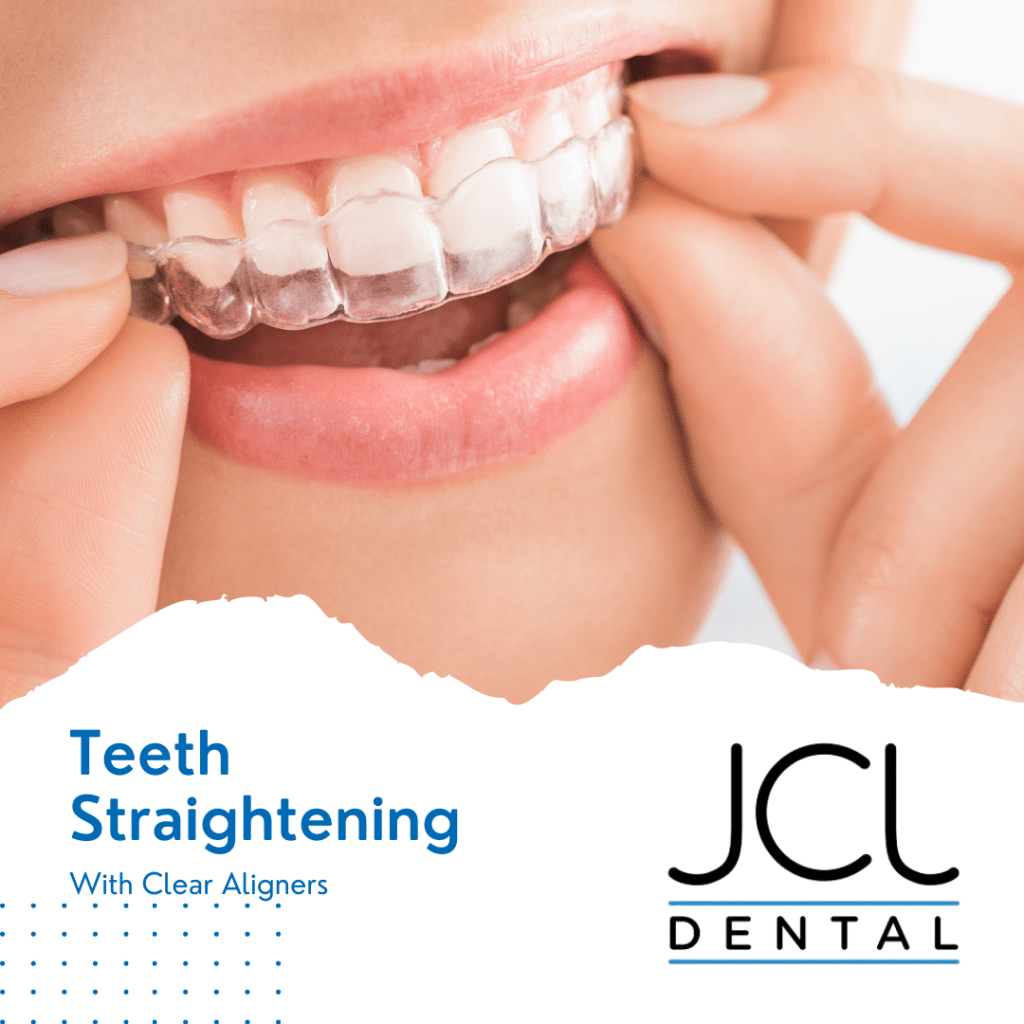 Proper Teeth Alignment
The importance of having your teeth aligned is to keep your gums protected while having good cleaning access to the teeth. Your smile should have the perfect balance of close, even contacts with enough space for brushing and flossing in between. Teeth should also have enough tightness to keep your gum tissue healthy and protected against infection and inflammation.
The benefit to Your Jaw
Having your teeth straightened not only protects your mouth but also helps improve your jaw. When you have proper teeth alignment your upper and lower jaw meet. This allows your top molars to fit into the grooves of your bottom molars correctly. Getting your teeth straightened eliminates the possibility of having an overbite or underbite. Alignment also allows you to bite and chew your food comfortably while avoiding jaw pain and teeth grinding.
Dental Aligners
Dental Aligners are a quick and comfortable solution to correcting your smile. Aligners are made out of clear material similar to plastic so they won't be noticeable in your mouth like braces. Braces move your teeth all at once while aligners shift individual segments of teeth. You'll wear your first set of aligners for 22 hours a day for about 1-3 weeks. After this, you'll get a new mold fitted to slightly adjust the new alignment of your teeth.
Invisalign
Invisalign is a well-known name when it comes to clear aligners. The Invisalign procedure can benefit everyone from teens to adults. Invisalign provides both comfort and convenience since all you need to do is get a new aligner tray every two weeks. The aligner will do its job as you go about your day without anyone noticing! You can still enjoy whatever type of food you like and won't have to cut anything out of your diet. The tray is also easy to clean and is about the same cost as other straightening procedures. Invisalign can usually be paid for through insurance or a flexible plan.
If you want to achieve the perfect smile you've been dreaming of, Dr. Lattinelli is here to help. The team at JCL Dental is ready to help you along your dental aligner journey. Visit our office located at 121 East 60th St.10th Floor New York, NY 10022, or call today for a consultation to get started! 212-752-7188
Contact Us
Recent Posts
Contact Us
JCL Dental
121 East 60th St., 10th Floor
New York, NY 10022
Monday | 7am - 5pm
Tuesday | 7am - 5pm
Wednesday | 7am - 5pm
Thursday | 7am - 5pm
Friday | 7am - 5pm
Sunday |
Saturday |