Does Invisalign Work Permanently? 
Invisalign is a popular cosmetic dental procedure that works its magic by transforming not-so-perfect teeth into a mouthful of gorgeous ones. Dr. Lattinelli offers pertinent information about this process and addresses the subject of Invisalign as a permanent solution.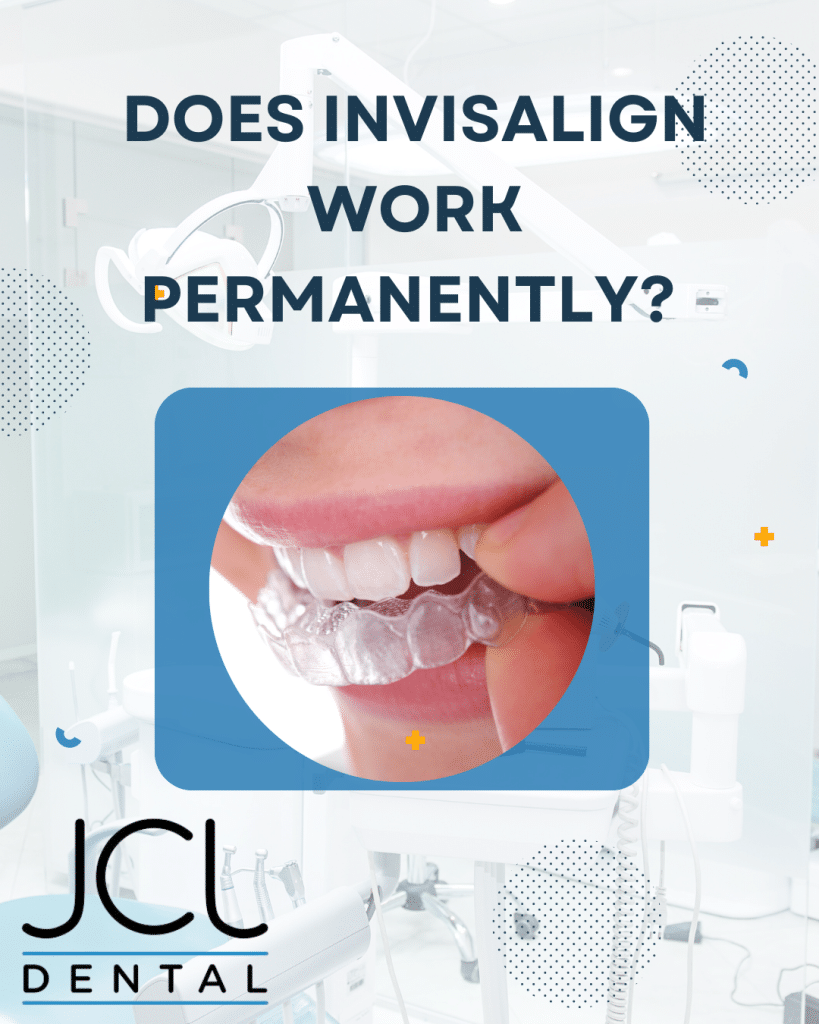 Patients ranging from children to adults often have a level of anxiety about how they will look once the Invisalign procedure is completed. They almost always feel a huge sense of relief once they see that wearing these remarkable braces barely changes the way they look. Since Invisalign braces are clear of color they are hardly noticeable, unlike their glaringly apparent metal peers. In fact, people usually don't even realize that someone is wearing them.
Invisalign is ideal for straightening teeth and can also be utilized as a method to correct a patient's overbite or underbite. Not only is treating an abnormal bite a cosmetic treatment for vanity purposes, but it safeguards the health of the jaw and facial bone structure also.
Now that we've discussed the advantages, do the benefits of Invisalign last forever? The textbook answer is that yes, the point of Invisalign braces is to give a person a straight set of teeth for a lifetime. You must be aware, however, that if you fail to care for your teeth and your Invisalign components properly while wearing them, if you make it a habit to miss your scheduled appointments, or if you do not show up at all until the day arrives to have them removed, you are significantly lowering the likelihood that Invisalign will permanently straighten your teeth.
After the apparatus is professionally detached from your teeth, you will probably be required to wear an Invisalign retainer to keep your newly straightened teeth from shifting out of place. This implementation is usually the norm when it comes to the discipline of orthodontics and cosmetic dentistry. You must follow instructions without fail to help your teeth remain as marvelous as they looked when the Invisalign was initially removed!
Dr. Lattinelli is a highly respected dentist in Manhattan who has earned repeat clients due to his overall expertise. His sought-after establishment offers patients a comprehensive range of services such as performing regular checkups, pinpointing and rectifying oral health issues, and also transforming people's smiles as well as increasing their self-images by way of numerous cosmetic procedures. We are situated at 121 East 60th Street in Manhattan and you may arrange an appointment with Dr. Lattinelli by calling (212) 752-7188. Our entire staff ensures the very best in all-around patient satisfaction and contentment. Thank you for taking an interest in our prominent dental practice.
Recent Posts
Contact Us
JCL Dental
121 East 60th St., 10th Floor
New York, NY 10022
Monday | 7am - 5pm
Tuesday | 7am - 5pm
Wednesday | 7am - 5pm
Thursday | 7am - 5pm
Friday | 7am - 5pm
Sunday |
Saturday |