Do It Yourself Retainer Cleaner
Carbonated tablets are often used by patients to clean their retainers. One of the ingredients in these products is a recognized allergen called persulfate. This chemical causes allergic reactions in certain people that can be very serious and may even necessitate immediate medical attention.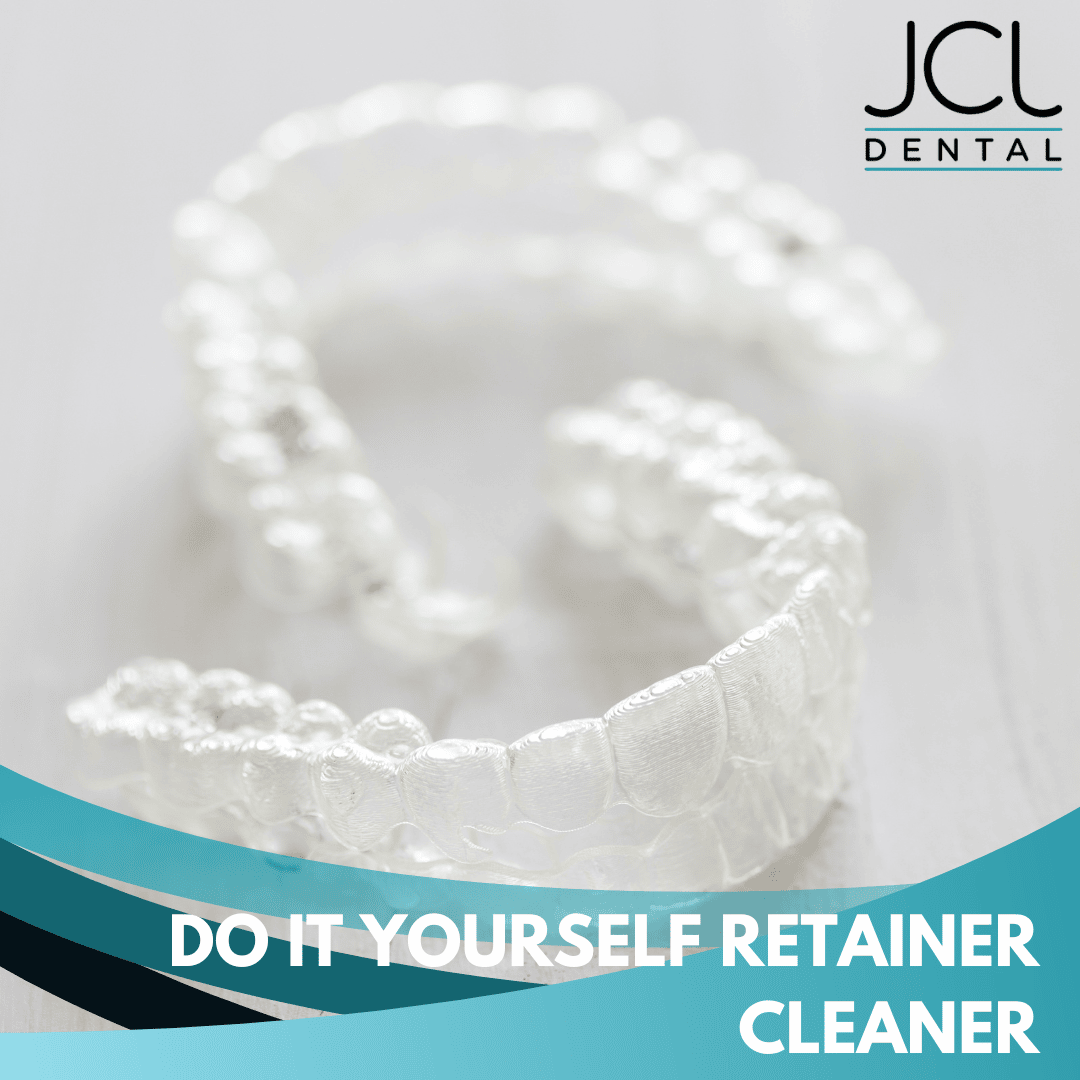 Dr. Lattinelli provides an effective method below that explains how to whip up a DIY cleaner for your retainer without health risks and is super easy to do. Plus, it is simple to work into your schedule since you only need to perform this regimen once a week.
A few basic ingredients are required in order to create a successful solution to keep your retainer in pristine condition. All you are going to need are 2 tablespoons of white vinegar, 3/4 cup of warm, distilled water, and 1 teaspoon of baking soda.
The first step is to combine the distilled water and white vinegar in a bowl. Then, add the baking soda to the liquid solution. Always add the baking soda AFTER mixing the water and vinegar together. Please be aware that if you add the baking soda directly to the vinegar without the water, the concoction will erupt much like a small-scale volcano.
Next, let your retainer soak in the mixture for 10 to 15 minutes. Do not allow your retainer to remain in the solution longer than the aforementioned time frame. And never, ever leave it sitting in the fluid overnight.
Afterward, rinse the retainer with cool water to remove any signs of tartar buildup. It is crucial that you never subject your retainer to either very hot or boiling water for cleansing. The danger of scorching temperatures is that they have the ability to soften and disfigure plastic, causing your retainer to no longer fit your mouth as it should.
It is important that you wear your retainer exactly as your dentist advises in order to maintain the integrity of your beautifully transformed smile. A terrific way to lengthen the lifespan of your retainer is to have it reside in a bowl of distilled water if you are not going to wear it right away.
Dr. Lattinelli is a highly respected dentist within the field. His prominent dental practice furnishes patients with everything from regular screenings and rectifying concerns to elective cosmetic procedures. Dr. Lattinelli and his staff make patients feel comfortable and secure which has earned the practice an abundance of repeat clientele. Our esteemed establishment is conveniently situated at 121 East 60th Street in Manhattan. Please schedule an appointment by calling (212) 752-7188. Thank you very much for considering Dr. Lattinelli to meet your dental needs.
Contact Us
Recent Posts
Contact Us
JCL Dental
121 East 60th St., 10th Floor
New York, NY 10022
Monday | 7am - 5pm
Tuesday | 7am - 5pm
Wednesday | 7am - 5pm
Thursday | 7am - 5pm
Friday | 7am - 5pm
Sunday |
Saturday |