Diabetes and Your Mouth
Upper East Side Veneers | Manhattan Dentist
Diabetes is a serious disease which can affect many parts of your body. Your mouth, teeth, and gums should not be ignored if you have high blood sugar. Diabetes can impair your body's ability to fight infections, so it is imperative to pay attention to any signs of dental issues. These can include: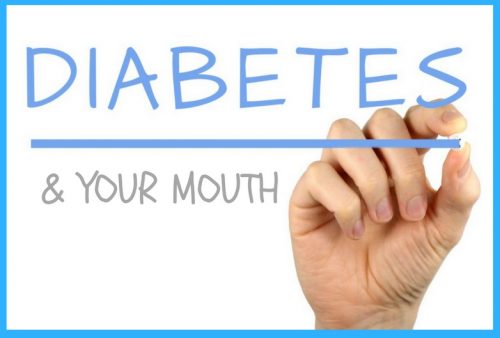 Bleeding gums
Soreness or redness of mouth tissues
Any swelling in the mouth or gums
Loose teeth
Any unusual coloration or visible fungus
Dry mouth
Maintaining a healthy mouth is not only important to protect your teeth, but keeping infections at bay will also make it easier to control your diabetes. Regular dental checkups are critical, including professional cleaning. This will remove bacteria and plaque which can lead to dental infections. Make sure to tell your dentist of all the medications you take and any dental problems you have noted since your last checkup.
If you are diabetic, you can help your dentist maintain good oral health. The first step is keeping plaque from forming on your teeth. Plaque begins forming between teeth and along the gum lines after you eat. Brushing alone will not remove it all, and regular flossing is needed. If the plaque remains it will convert to tartar, a hard substance which will have to be removed by a dental professional. Plaque can harbor bacteria and is one source of gum infections. Follow a careful regimen of brushing and flossing to minimize it.
Regular brushing is also important. You should spend at least two minutes cleaning your teeth each time you brush. In addition, make sure to brush the gums and your tongue to remove bacteria there. The gentle movement of the brush is more important than hard and vigorous brushing. Use a soft toothbrush, because hard brushes can wear away dental enamel and cause gum recession.
If you have dentures, make sure they fit properly. Improper fitting dentures can lead to mouth sores which can become infected. In addition, it is critical to clean your dentures regularly and keep them disinfected to minimize bacteria.
Along with regular checkups and good hygiene, the other things you can do to minimize dental problems are:
Eat a proper diet designed to control your blood sugar
Stop smoking or using other tobacco products
Keep up with your diabetes medication
Dr. Lattinelli is always ready to discuss your dental treatment and maintenance programs, and can offer suggestions for diabetics to help keep their mouth in top shape. Contact us today for a consultation. As always, we wish you good dental health.
Recent Posts
Contact Us
JCL Dental
121 East 60th St., 10th Floor
New York, NY 10022
Monday | 7am - 5pm
Tuesday | 7am - 5pm
Wednesday | 7am - 5pm
Thursday | 7am - 5pm
Friday | 7am - 5pm
Sunday |
Saturday |