Dental Myths about Kids Dental Care
Dental care is an important aspect of a child's overall health and well-being. However, there are many myths surrounding children's dental care that can lead parents astray. In this article, we will explore some of the most common dental myths about kid's dental care.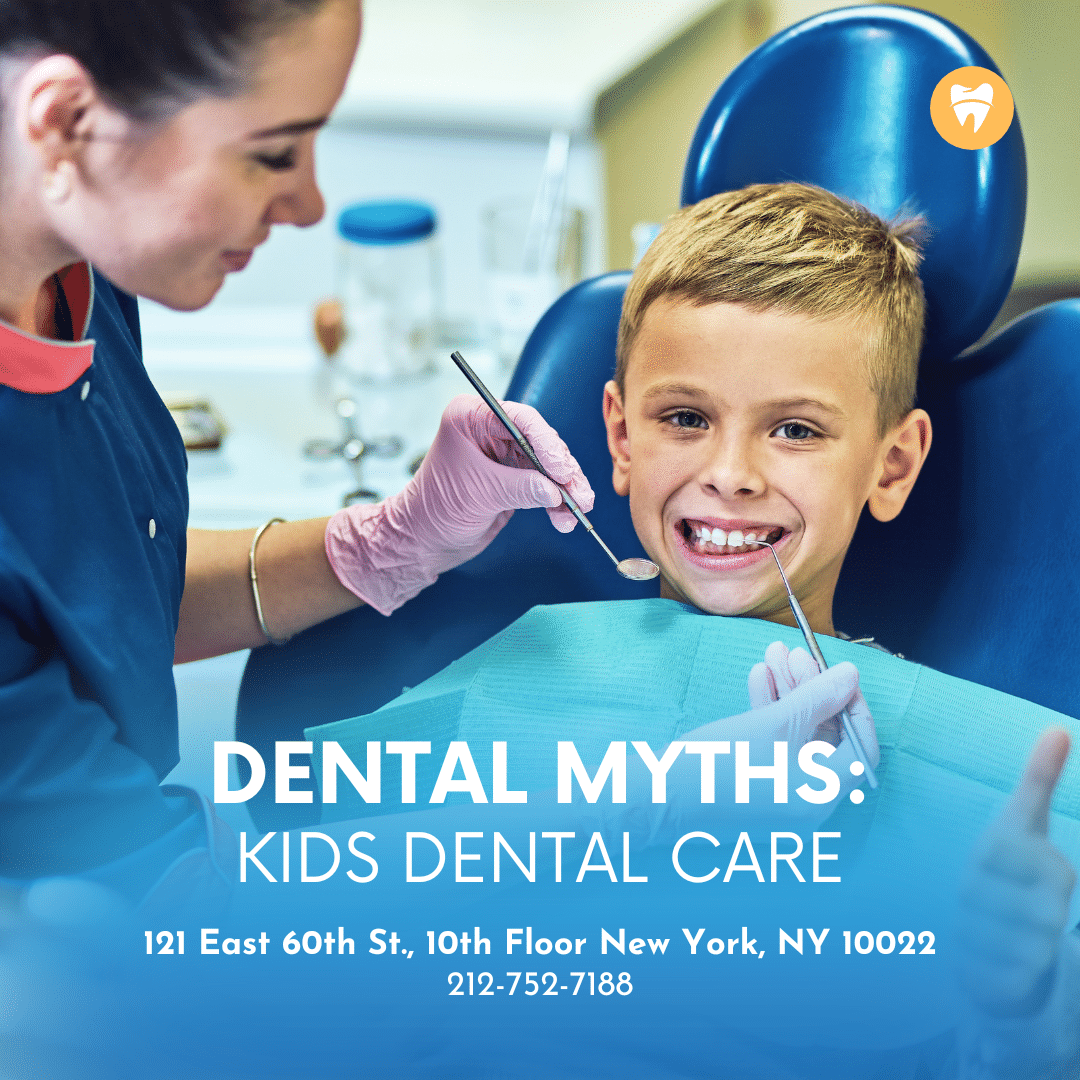 Baby teeth don't matter, so it's not important to take care of them.
This is a common misconception that can lead to serious dental problems for children. Baby teeth are crucial to a child's oral health because they help with speech development, and chewing, and guide permanent teeth into place. Neglecting baby teeth can lead to tooth decay and infection, which can cause pain and discomfort for children.
Children should start brushing their teeth as soon as they get their first tooth.
While it's important to start good dental habits early, it's not necessary to brush a child's teeth as soon as they get their first tooth. The American Academy of Pediatric Dentistry recommends that parents start brushing their child's teeth with a soft-bristled toothbrush and a pea-sized amount of fluoride toothpaste when the child is two years old.
Children don't need to floss.
Flossing is an essential part of good dental hygiene, and children should start flossing as soon as they have two teeth that touch. Flossing helps to remove food particles and plaque from between teeth, which can prevent cavities and gum disease.
Sugar is the only cause of cavities.
While sugar can contribute to cavities, it's not the only cause. Cavities can also be caused by poor oral hygiene, acid from bacteria in the mouth, and even some medications. It's important for children to brush and floss regularly and to visit their dentist for regular checkups and cleanings.
If you feel like taking the plunge and finally fixing your smile, and looking into veneers, be sure to call Dr. Latinelli for a consultation at 212 -752 -7188. We're also located at 121 EAST 60TH ST., 10TH FLOOR NEW YORK, NY 10022.
Contact Us
Recent Posts
Contact Us
JCL Dental
121 East 60th St., 10th Floor
New York, NY 10022
Monday | 7am - 5pm
Tuesday | 7am - 5pm
Wednesday | 7am - 5pm
Thursday | 7am - 5pm
Friday | 7am - 5pm
Sunday |
Saturday |