Relax- Dental Injections are now Pain-Free!
<![CDATA[
Manhattan Dental Injections | Tribeca Dental Office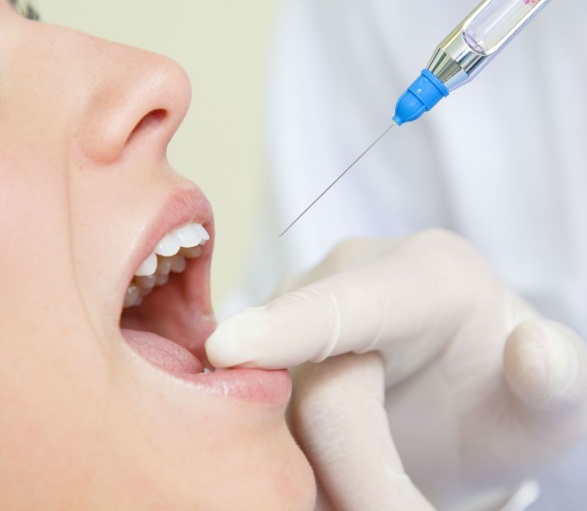 When asked why they avoid or put off dental procedures, patients almost always give the same answer – they are afraid it is going to hurt. While it is true that injections have been painful in the past, new advancements and techniques are making pain free Upper East Side dental injections the norm. As a highly regarded member of the Manhattan dental community, Dr. Lattinelli is committed to not only proving the very best results, but to doing everything possible to make your experience enjoyable. Pain free dental injections are an integral part of this important goal.
What many people do not realize is that it is not the injection itself that traditionally causes pain, but the introduction of the anesthesia which burns as it enters your gum. The burning sensation is due to several factors, not the least of which being the acidic ph of the anesthetic. The introduction of neutral ph anesthesia has gone a long way to reducing the burn, and thus the pain of the overall experience. A second way that pain-free dental injections are being accomplished is through much thinner needles than have been utilized in the past. The thinner needle minimizes the intrusion into the gum.
Finally, the introduction of the anesthesia can be much more comfortable if it is injected slowly as opposed to with one quick push. When the influx of the anesthetic begins at surface level and is only injected more deeply when the surrounding area is numb, the whole experience is more pleasant. This takes a little more time, but is far more comfortable for the patient. By utilizing these techniques, Dr. Lattinelli can ensure as close to a totally pain-free visit that you can experience. One visit and it is easy to see why he is a frequent recipient of many awards, honors and into the Consumer Research Council's prestigious list of "America's Best Dentists". Because of his passion about staying on the forefront of the best techniques in all aspects of Lenox Hill dentistry, including pain-free dental injections, Dr. Lattinelli remains your best choice for care.
Feel free to call or contact us online with any questions. Don't forget to schedule your next Upper East Side Dentist appointment.
Recent Posts
Contact Us
JCL Dental
121 East 60th St., 10th Floor
New York, NY 10022
Monday | 7am - 5pm
Tuesday | 7am - 5pm
Wednesday | 7am - 5pm
Thursday | 7am - 5pm
Friday | 7am - 5pm
Sunday |
Saturday |