Daily Tips for Good Oral Hygiene
Midtown West Dental Health | Upper East Side Dentist Office
Basic dental care is extremely important to your overall health and well being. It prevents tooth decay and gum disease, prevents bad breath, and saves money by reducing the need for fillings and other costly procedures.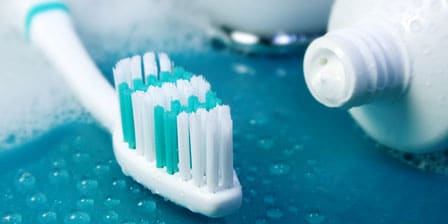 You want your teeth to last a lifetime, so here are some habits that you can add to your daily routine to help care for your teeth and gums in the best way possible.
Oral health begins with keeping your teeth clean. Brush your teeth twice a day, and be sure to use the proper technique. Hold your toothbrush at a slight angle, aiming the bristles where tooth meets gum. Then gently brush with short back and forth motions. You should also use a toothpaste that contains fluoride, and you should ask our Manhattan dentist if you need a mouthwash that contains fluoride. An electric or battery-operated toothbrush can reduce plaque and gingivitis.
Flossing at least once a day is also extremely important. Flossing reaches the tight spaces between your teeth and under the gumline. To do it properly, break off about 18 inches of dental floss. Wind most of the floss around the middle finger, and grip the floss tightly between your thumbs and forefingers with the other hand. Gently guide the floss between your teeth until it reaches the gum line, then rub the tooth back and forth. Do this one tooth at a time through the rest of the mouth. Other tips include avoiding sugar and tobacco, and of course, scheduling regular trips to our Tribeca dental office for checkups and cleanings.
Recent Posts
Contact Us
JCL Dental
121 East 60th St., 10th Floor
New York, NY 10022
Monday | 7am - 5pm
Tuesday | 7am - 5pm
Wednesday | 7am - 5pm
Thursday | 7am - 5pm
Friday | 7am - 5pm
Sunday |
Saturday |