Cosmetic Dentistry Procedures Offered by Dr. Lattinelli
Part of Dr. Lattinelli's practice is helping our clients with cosmetic dentistry concerns. This type of dentistry focuses on improving the look of a client's smile, teeth, or mouth. Cosmetic procedures can improve a client's quality of life by giving them a lovely smile or proper teeth alignment. People often mistake cosmetic dentistry as simple vanity, but it can be critical to restoring a patient's mouth or teeth following illness or injury. There are five major types of cosmetic dentistry we will describe here.
Inlays and Onlays
Inlays and onlays are categorized as indirect fillings, made by a dental laboratory, and used to correct a tooth with mild to moderate decay or when there isn't enough tooth remaining for a proper filling. When the tooth cusp is intact an inlay can be placed directly over the remaining tooth surface. When damage is excessive an onlay can be placed over the entire remaining tooth. Both types are made from composite resins and are attached permanently with adhesive cement.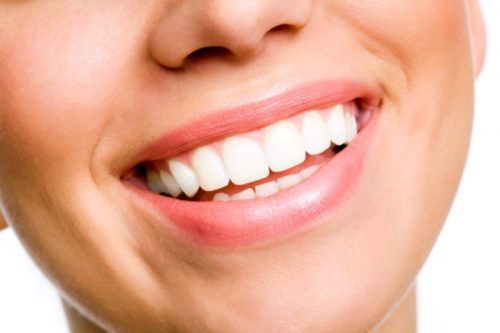 Composite Bonding
Composite bonding, or simply bonding, is a procedure where a damaged or discolored tooth can be restored to look like adjacent teeth using a composite surface structure. The tooth surface is prepared by removing any damage or decay, then the bonding material is placed over the tooth surface and cured using UV light. An abrasive wheel can be used to remove edges and adjust the composite to the correct shape. Bonding is also useful to protect teeth from excessive wear or when teeth are chipped or cracked.
Dental Veneers
Dental veneers are made from medical-grade ceramic and are custom made for each patient. They will resemble a client's other teeth and are used to solve a number of dental issues including crooked teeth, cracked or damaged enamel, or even to resolve excessive gaps between teeth. The veneers are permanently attached with dental adhesive.
Whitening
Teeth whitening is very popular for clients and is one of the simplest cosmetic procedures. Whitening is useful for clients who have discolored teeth affecting the quality of their smile. Teeth should be properly cleaned first at our office before whitening is attempted. The process is painless and can restore teeth to their original color or even lighter in many cases. Age, diet, coffee and tea, and smoking can all lead to teeth discoloration and the desire for whitening. Contact our office for more information.
Implants
Implants are used to replace a lost tooth. A small titanium post is screwed into the jawbone at the location of the lost tooth which provides a mounting point for the implant. The implant will be indistinguishable from surrounding teeth, and in time the jaw and surrounding tissue will grow around the implant making it a permanent part of your mouth.
Dr. Lattinelli and his associates can provide you with any information needed concerning any of the cosmetic dentistry procedures we can perform at our office. If you have dental issues or concerns about the quality of your smile, contact our office today for a consultation by calling us at 212-752-7188.
Manhattan Cosmetic Dentistry | Upper East Side Dental Office
Recent Posts
Contact Us
JCL Dental
121 East 60th St., 10th Floor
New York, NY 10022
Monday | 7am - 5pm
Tuesday | 7am - 5pm
Wednesday | 7am - 5pm
Thursday | 7am - 5pm
Friday | 7am - 5pm
Sunday |
Saturday |